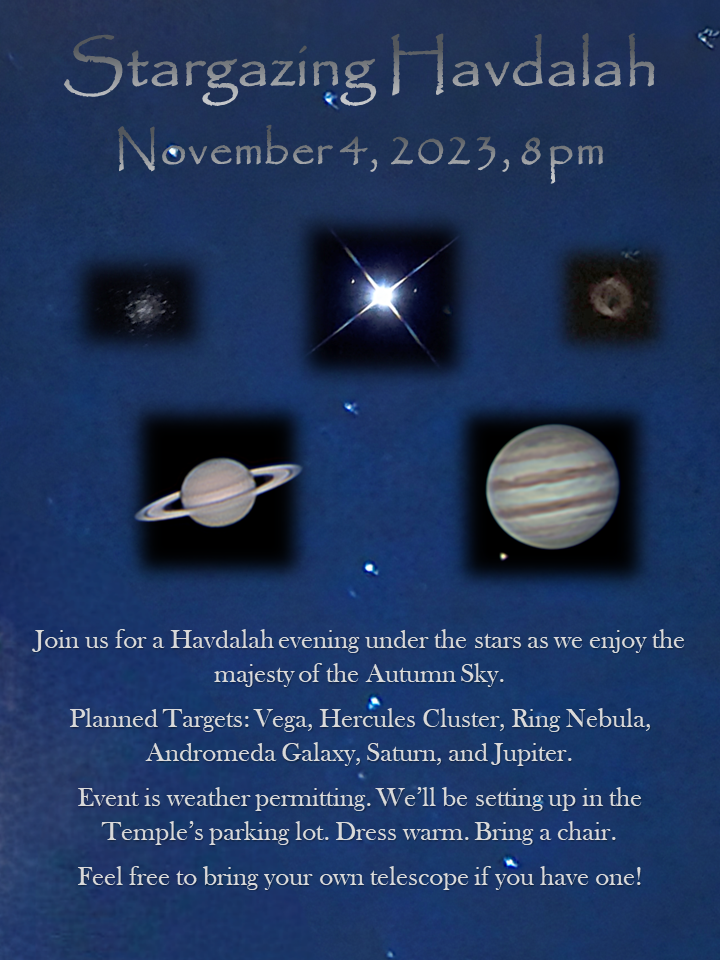 Join us for a Havdalah evening under the stars as we enjoy the majesty of the Autumn Sky.
Planned Targets: Vega, Hercules Cluster, Ring Nebula, Andromeda Galaxy, Saturn, and Jupiter.
Event is weather permitting. We'll be setting up in the Temple's parking lot. Dress warm. Bring a chair.
Feel free to bring your own telescope if you have one!
Sponsor: Temple Emanu-El